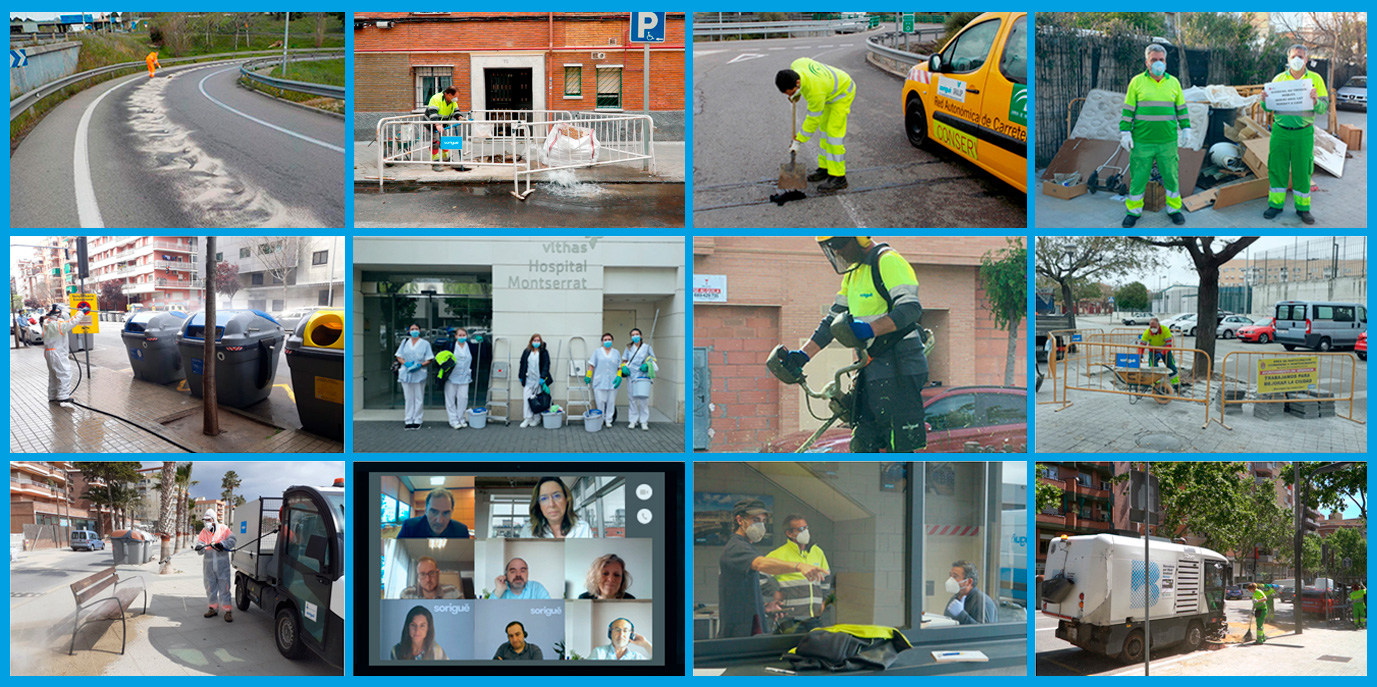 Letter from the President
Since the beginning of the state of alarm, at Sorigué, our responsibility has been to protect the health and safety of our team and our environment while keeping our projects and services — most of which are essential for society — running with the maximum possible efficiency and quality.
Thanks to the commitment of all the people who make up our group, we have ensured the ongoing operation of hydraulic infrastructure, the maintenance of cities' drinking water networks, waste management, street cleaning, the maintenance and disinfection of public ways, gardens and facilities, like hospitals, and the conservation of roads and motorways, among other services.
Once again, I would like to thank everyone throughout the company for their effort and dedication, as well as reiterate our commitment to our clients and society as a whole. We continue to work in view of this exceptional circumstance to contribute to a fast exit and collective recovery.
Thank you and best wishes.
Major initiatives and measures during the COVID-19 pandemic
Implementation of teleworking for all personnel likely to work remotely.

Provision of laptops to all personnel who can work remotely and who have desktop computers.

Distribution of PPE and respective training for all personnel performing essential services.

Collaboration in the construction of four field hospitals in Barcelona.

Donation for the construction of a field hospital in Sant Andreu de la Barca.

Launch of a specialised technical cleaning and disinfectant service.

Washing of rubbish containers in Barcelona and several towns of Vallès Oriental using disinfectant products.
Donation of fruit to the field hospital of the Arnau de Vilanova University Hospital, in Lleida, from Sorigué's crop plantations.

Disinfection of the 2nd floor of the Vithas Montserrat Hospital in Lleida.

Tribute to the healthcare professionals of the Vall d'Hebron Hospital by CLD's street cleaning teams.

Tribute to the healthcare professionals of the Reina Sofia University Hospital, in Cordoba, by the Sorigué road maintenance teams.

Donation to the Concahusa Association, in Aragon, for the production of protective screens.

Volunteer action: Disinfection and cleaning of the streets of Atarfe, Granada, by Sorigué employees.